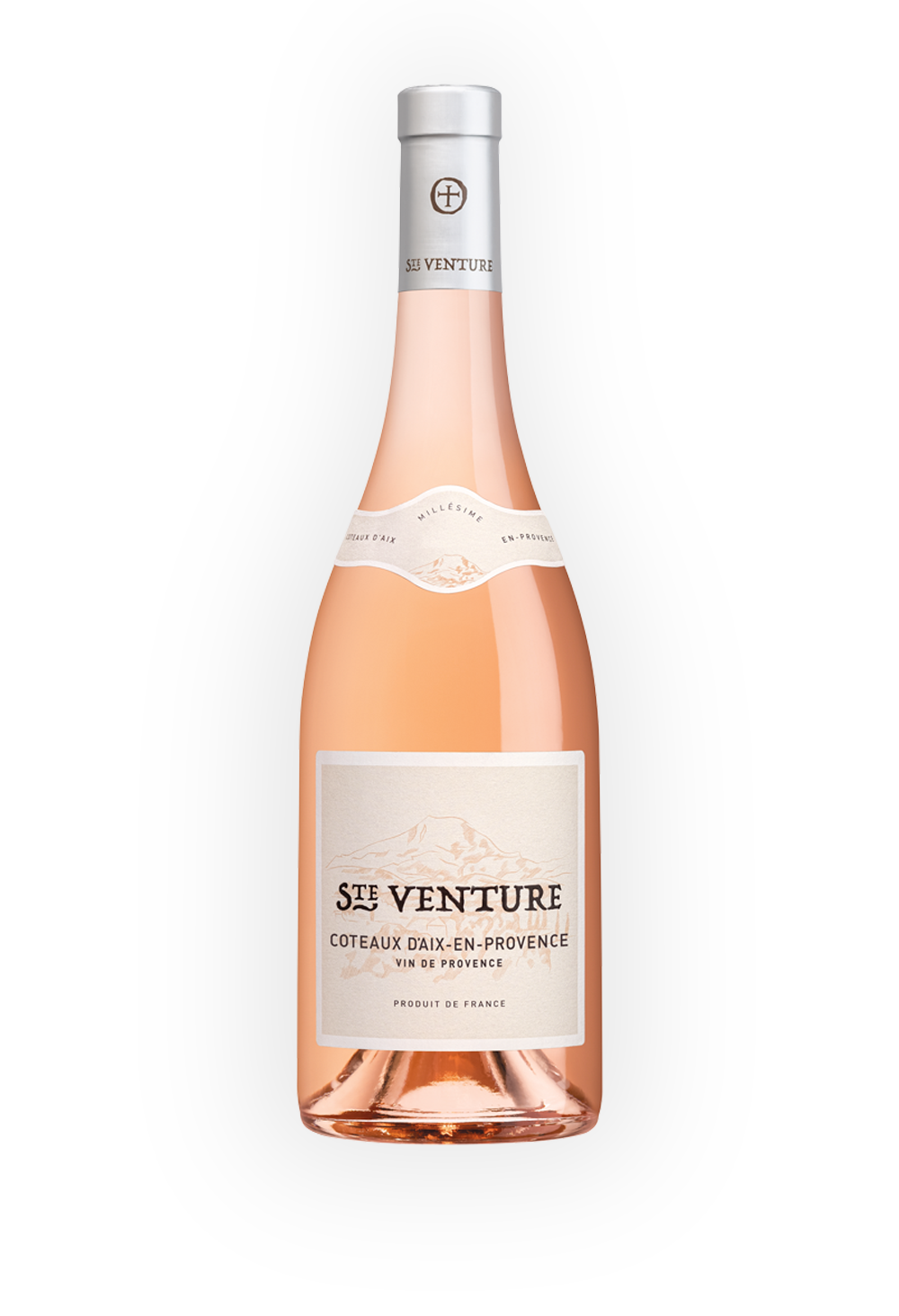 STE Venture
The Story
For nearly three decades, the Bieler family has had a near singular focus on making world class, soulful and terroir driven Rosé. Those who've been at it for decades have long understood the allure of rosé. Intriguing layers of flavor. Fresh acidity. It all adds up to a vibrant wine unlike any other.
The Wine
Ste Venture Rosé
The blend:
Grenache 32%
Syrah 23%
Cinsault 17%
Cabernet Sauvignon 11%
Rolle 9%
Grenache Blanc 5%
Counoise 3%
ALC BY VOL 12.5%
The classic Provence Rosé profile is what every serious winemaker around the world attempts to mimic and for good reason. Our goal is to find the delicate balance between floral, herbal, wild red fruit (not overly ripe), stone fruit and acid. Enticing aromatics of peach, white cherry and wild raspberry that are balanced by summer flowers, white tea and Provence herbs. These delicate flavors carry through to a creamy yet lifted palate that's interwoven with rose petal and wet stones. We don't want singular big flavors, we want more nuance, energy, soul and personality. To achieve that we don't have a single approach to each fermentation. Instead, we break up each vineyard into parts using different yeasts, juice solids and lees treatments so each tank is a little different and brings a unique perspective in the final blend. We have been loving the results of circulating juice solids pre-fermentation to build depth and concentration. For a delicate, fresh wine like Rosé, oxygen contact can be crushing, so we have made investments in nitrogen coverage such that from the moment the fruit arrives it's never exposed to oxygen again until it's eventually poured from a bottle in to your glass, resulting in a more vivid and precise expression of our Rosé than ever before. The wine is in no way heavy or fat on the palate, but rather the palate has tremendous length in addition to the raspberry, cherry, peach, herbal, citrus and mineral core. While all our fruit is contracted, we have been working with these same growers since 2005 and collaborate closely on every aspect, as if we were partners in each other's business.